Hi
Welcome to the inaugural KHB zine.
I want to make sure you don't miss any of the new pages and current events in the world of kithomes.
I will also follow owner builder pursuits, as well as hand made homes like muddies, varied structures like bamboo and other interesting building methods, and will post links to these as I find them.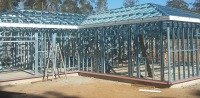 As you may know I have just completed my second kithome which was steel framed so you can follow the build by clicking these pages:

My steel home plans
Raising the wall frames
Installing roof supports and roof panels
Cladding with blueboard
Rendering blueboard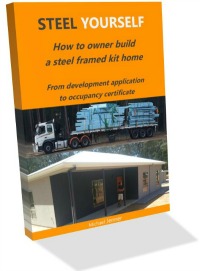 I have just published my 4th ebook which covers the complete owner builder process of building a steel framed kit home.
Find more info on my ebook here...

You can find the ebook list here...

My second Zine will be bigger and better so look out for it.

If you have any questions, comments or article contributions you wish me to publish, please email me:

michael@kithomebasics.com

Best of luck with your projects

Michael
kithomebasics.com>
---