Hi

Welcome to the September 2018 edition of KHB Ezine.
This month....
Is 'Modular' construction an Owner Builder alternative?

Early PS: if you are reading this on a phone, turn it sideways to enable landscape view, it's easier to read.

---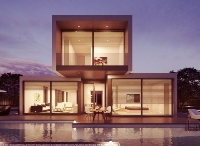 Modular homes are built in factories, under cover, before being transported, partly or fully built, to your prepared site. They were originally intended to be 'purpose built' options, for example, holiday park cabins, granny flats etc, but have now become more flexible in their designs.


Their many names can be confusing: modular, pre-built, pre-fab, transportable, relocatable, but all generally use the same off site assembly technique. If the house is bigger than a semi-trailer, it will be delivered in modules, which are fastened together on site. There are many advantages for the owner builder to consider regarding modular construction, but also disadvantages, so let's look a little closer.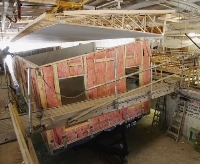 According to modular providers:
Modular homes are built to withstand strong winds due to the transportation to site, as well as the elements that their location is subject to. Because they're built in factories, they're arguably better built than onsite homes as manufacturers can ensure that floors, walls and ceilings are square, and aligned and they're able to use custom tools that aren't available on a building site. They use efficient under cover production facility that ensure there are no delays from inclement weather or shortage of tradesman and you don't have to worry about the building materials disappearing off the building site.

Your home arrives on site (around 20 weeks after council approval) – fully plumbed and wired, with kitchens and bathrooms fully appointed in the construction facility, as well as fully painted. It gets manoeuvred into position where the final onsite construction and service connection can be completed.

So, as an owner builder, a modular home has it's value. As it is being built, you can be busy with footings, water tanks, waste water setups, fencing, landscaping, garages and other service provisions. Then after delivery, hook it up and shazam.

But let's have a look at what may be the disadvantages.

First and foremost, most modular homes are designed for piers. Few providers have 'built for slab' otions. Modular homes need space under the home for electrical, heating and cooling, and plumbing connections; therefore, the foundation type must include space between the subfloor and the ground, so the home cannot be built on a slab foundation.

For the same reason, modular homes are not designed to accommodate brick or stone. Also because it would be too heavy to transport. They can, however have the modern facades of stone etc available now. Weight problems also prohibit concrete tile roofs.

As they are fully built, including kitchens, bathrooms, electrical, plumbing, and paint, they are much more expensive than a similar spec kit home, but that is to be expected. So as an owner builder who doesn't want to do the actual building part, or organise the trade workers to install kitchens, bathrooms, electrical and plumbing, this is an excellent option.

Here is a list of some Australian Modular Home providers:

Austam Homes, Westbuilt Homes, Hunter Valley Homes, Archiblox, Anchor homes, Australian Modular Homes, Habitech Systems, Prebuilt Prefab Homes, Modscape, East Coast Village Homes, Swanbuild, Austam homes, Ecoliv, Parkwood Homes, Maap House, Uniplan Group, Prominda Building Systems, HiTech Homes, Pindan Homes ,TR Homes, MiShack, Taylor Made Buildings.
---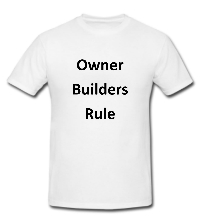 Do you need to look the part on site? Are daggy t-shirts your only option? Well, I have just released this one of a kind 'Owner Builder Rules' T ready for you to set the on-site fashion pace. Quality Gildan brand shirts in white in both Large and XLarge.


Subscribers be the first to:
Click T shirts shop to go to my site page to purchase yours (or for a potential OB!)
$22.00 delivered.
---
New subscribers..Need a short ebook on owner building? Your big bonus is personal access to my Free Ebook:
Kit home groundwork: 5 Crucial Steps.


Download your free PDF version HERE and use your personal password khb1321 (lower case letters-expires in 7 days). If you miss out just contact me.
I'm very happy for you to share this file and newsletter with friends and family.
---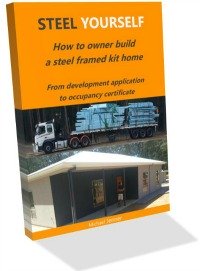 Are you looking for a fantastic, full experience description of completing a steel framed kit home, from beginning to end? Steel Yourself is an ebook with excellent graphics, diagrams, submissions and material lists to assist an owner builder to navigate the journey of kit home owner building.


I will prove to you that any owner builder can plan, submit, build and finish a steel building kit home project.


For more information click here
---
Remember, if you have any questions, have an article or submission, or would like to comment or on or review a kit home, provider or design, please contact me, I'm happy to publish your submissions, reviews and experiences about kit home building and the projects surrounding them.


Follow me on Facebook here and if you like the page...please "like and follow" it!

warm regards
Michael
www.kithomebasics.com
---