Australian Kit Homes Review from KHB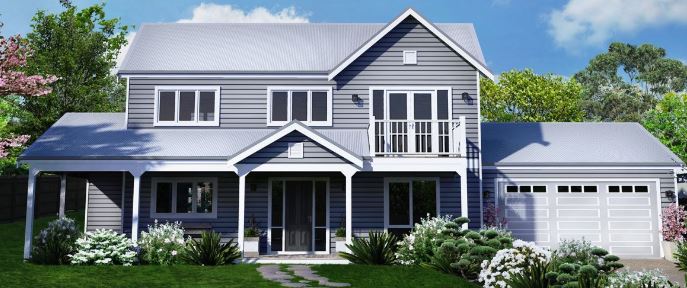 This Australian Kit Homes Review is of the website. "Australian Kit Homes has a large range of homes differing in styles and sizes. They don't keep pre-made houses in stock; they manufacture every home to order. The standard plans range is simply to offer some ideas and pricing guides to help make decisions.
The buyer gets a home supplied with instructions, and an original, custom designed home at a price that won't burn a hole in the pocket. We'll work to design a home from scratch or alter one of our existing designs; it's all part of the service. Steel house framing systems have been used in Australia for over 30 years, but developments in the last decade have seen steel framing come into its own.
Today, frames made from TRUECORE® steel are quick and simple to erect, easy on the environment, and adaptable to myriad home designs.That's why AKH are embracing steel house framing as the way of the future"(website text). This provider supplies 'build your own' home kits. Kit homes WA provider.
This supplier has now changed it's name to Storybook homes. No prices or owner builder support or information is supplied on the site. May just be a regular home building firm of no use to an OB. Contact them and see what they offer.
Website Rating Legend
1 house=poor
2 houses=some information
3 houses=good detail
4 houses=excellent coverage
KHB Ratings of the website

Website information access: navigation, speed, copy, contact

Owner builder support: OB info, instructions, manuals, pdfs, links

Floorplans: selection of offered floorplans, sizes, styles

Kit Inclusions: lists of inclusions in each stage

Base prices: listed costs for inclusion stages

Description of standards: materials, finishes, prime cost items

Photos/videos: renderings/graphics, photo slideshows, videos

Website address: australian-kithomes.com.au (now directed to storybook.com.au)
Location: Bunbury, Western Australia
Return to kit home provider reviews or go to Kit Home Basics homepage