Kitome Review from KHB

This is a Kitome Review of the Website. "Kitome is a leading designer and manufacturer of quality kit homes. Kitome is proudly Australian owned and operated with manufacturing facilities in the three eastern states NSW, VIC and QLD.
Each state, including Tasmania, has its own Display Homes or Showrooms where our experienced consultants are able to provide you with information and pricing to suit your individual needs.
When it comes to designing your Kitome home, you are only limited by your imagination. Choose from one of our designs, change anything to better suit your needs or WE'LL HELP YOU DESIGN FROM SCRATCH!
Our team of friendly consultants will be there to help at every step of the design process. Kitome offers 100% DESIGN FLEXIBILITY! We're here to help you into the house you want, at the budget you can work with – and we strive to ensure that the end result is a house that'll you'll always be happy to call home."." (Website copy) The website has no prices, but has very good graphics and plans. This provider supplies and specialises in 'build your own' home kits.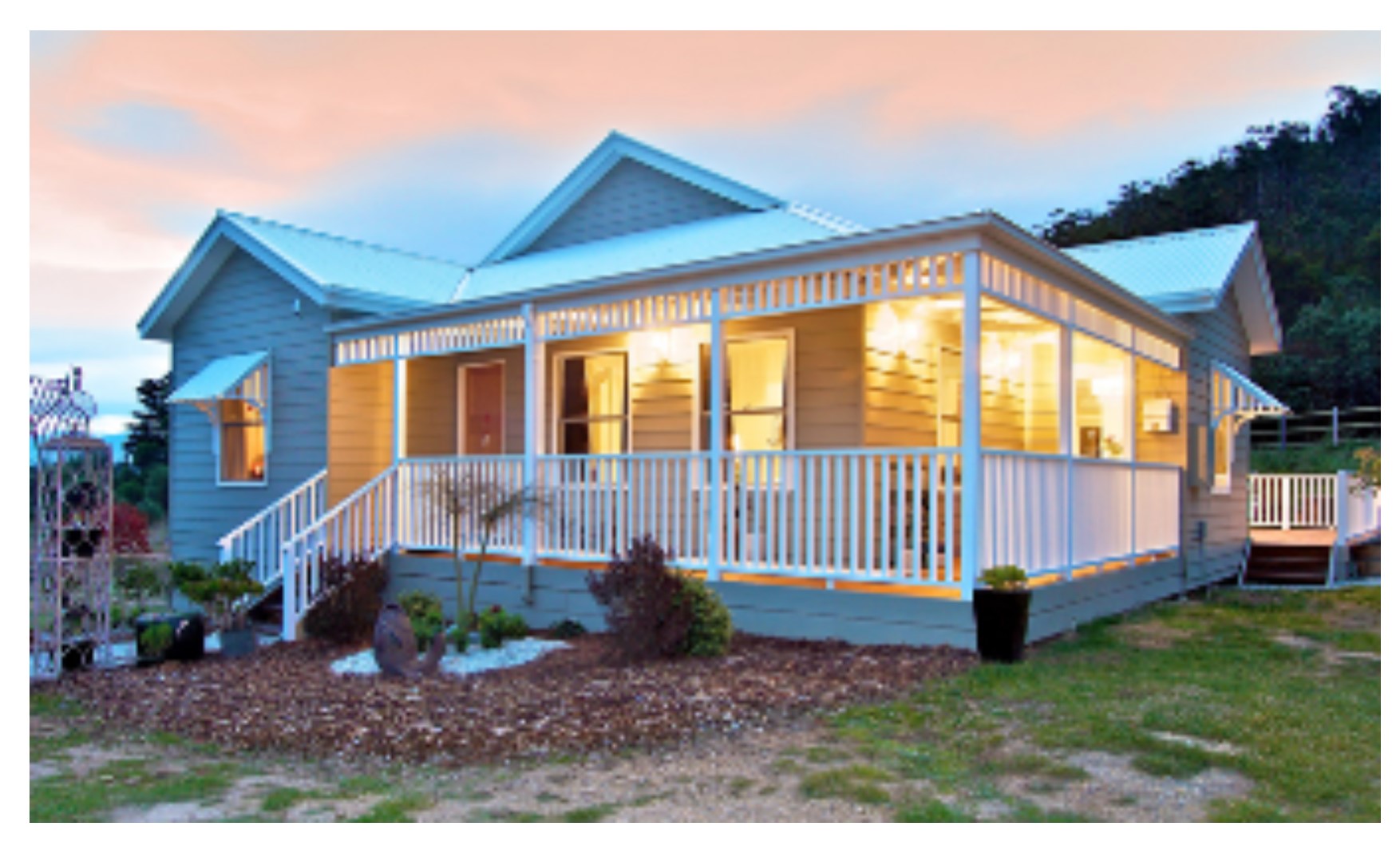 KBH Website Rating Legend
1 house = poor information
2 houses = some information
3 houses = good information
4 houses = excellent information
KHB Ratings for Kitome site
Website information access: navigation, speed, copy, contact

Owner builder support: OB info, instructions, manuals, pdfs, links

Floorplans: selection of offered floorplans, sizes, styles

Kit Inclusions: lists of inclusions in each stage

Base prices: listed costs for inclusion stages

Description of standards: materials, finishes, prime cost items (pc)

Photos/videos: renderings/graphics, photo slideshows, videos

Website address: www.kitome.com.au
Location: Gold Coast QLD and Coffs Harbour NSW
Go back to Kit home provider reviews or

Return to Kit Home Basics home page.