Pacific Modern Homes
Review from KHB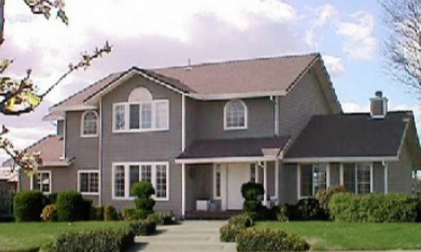 This is a Pacific Modern Homes review of the website. "PMHI is a privately owned California corporation that specializes in the design and manufacturing of wood stud wall panels and wood roof trusses: then packaging them with all the materials needed to frame a home.
Their packages make it easier for an owner builder or contractor to complete the project at the building site. Pacific Modern has a long standing relationship with contractors, developers, importers and owner builders throughout the United States and the International Market place." (website copy)
Overall this is a great site for the owner builder. It has all the info on plans, inclusions, prices and support. This provider supplies 'build your own' home building kits.
KBH Website Rating Legend
1 house = poor information
2 houses = some information
3 houses = good information
4 houses = excellent information
KHB Ratings for Pacific Modern site
Website information access: navigation, speed, copy, contact

Owner builder support: OB info, instructions, manuals, pdfs, links

Floorplans: selection of offered floorplans, sizes, styles

Kit Inclusions: lists of inclusions in each stage

Base prices: listed costs for inclusion stages

Description of standards: materials, finishes, prime cost items (PC)

Photos/videos: renderings/graphics, photo slideshows, videos

Website address: www.pmhi.com
Location: Elk Grove, CA
Go back to Kit homes US reviews or

Return to Kit Home Basics Homepage