Riverbuilt Review

This is an Riverbuilt Review of the Website. "On the surface kit & transportable home suppliers seem to offer similar products, the biggest difference being in their plans & prices. But unfortunately, many of the most important differences are hard to recognize until your home has been delivered. At Riverbuilt we have deliberately taken a different pathway. Our homes are, unashamedly, PREMIUM.  The philosophy from our very beginnings was to supply a home that was unlike any other Kit or Transportable home...one that didn't 'feel' like thy stereotypically do."
"We contracted some of the country's best designers to put together a completely new kit home portfolio for 2013. The result is a range of cutting edge country & urban kit homes... some of them very unique. They encompass a huge variety of styles, but all are designed to capture the sun & the best aspect on every block, and have the very best level of standard inclusions available on the kit home market today."(Website Copy)

This website has small scale plans and reasonable graphics. No photos of finished homes though. There are inclusions lists but no base price indications on the site, and apart from an offer of a free owner builder course, there is no mention of support for the owner builder. They do state that they supply build it yourself kit homes.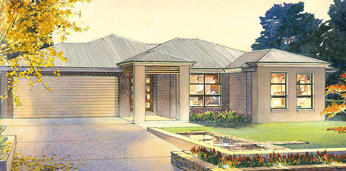 Kithomebasics Website Rating Legend
1 house = poor information
2 houses = some information
3 houses = good information
4 houses = excellent information
Ratings for Appalachian Log Homes Site

Website information access: navigation, speed, copy, contact

Owner builder support: OB info, instructions, manuals, pdfs, links

Floorplans: selection of offered floorplans, sizes, styles

Kit Inclusions: lists of inclusions in each stage

Base prices: listed costs for inclusion stages

Description of standards: materials, finishes, prime cost items (PC)

Photos/videos: renderings/graphics, photo slideshows, videos

Website address: www.riverbuilt.com.au
Location:  Orange, NSW Australia
Go back to Kit home provider reviews or

Return to Kit home Basics Homepage

Provider reviews