Valley Kithomes Review from KHB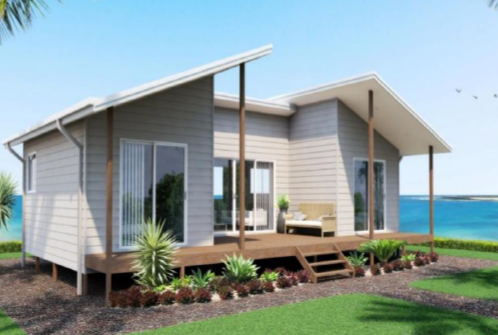 This is a Valley Kithomes review of the website. "Valley Kithomes are designed for the 'Do It Yourself' person or the person who wishes to sub-contract either all or part of the work. Included in the full kit home price are plans and specifications ready for lodgement to the council to obtain council approval. The homes are suitable for either a concrete slab or raised floor construction.
Valley Kit Homes are timber framed for ease of use, however they are only too happy to provide a steel frame. All frames are delivered pre-assembled ready to stand and are clearly marked as to their position in the building to enable ease of construction." Website copy" This website is very good, with plans, prices and owner builder support. This provider supplies 'build your own' home kits. Kit homes Queensland provider. I have personally used Valley Kit Homes twice and have found them to be a great kithome provider. 
I have reviewed a couple of their kit plans here. 
KBH Rating Legend
1 house = poor information
2 houses = some information
3 houses = good information
4 houses = excellent information
KHB Ratings for Valley Kit Homes site
Website information access: navigation, speed, copy, contact

Owner builder support: OB info, instructions, manuals, pdfs, links

Floorplans: selection of offered floorplans, sizes, styles

Kit Inclusions: lists of inclusions in each stage

Base prices: listed costs for inclusion stages

Description of standards: materials, finishes, prime cost items (PC)

Photos/videos: renderings/graphics, photo slideshows, videos