Pergola Designs

Pergola designs are as varied as the person building them. There are many methods of arranging, attaching and finishing these structures, making them a truly individual garden addition. Also called 'arbors' they are used as shade structures for sitting areas, passageway joinery, pseudo pavilions or just places to grow climbers onto.
They are usually permanent architectural features, as in a 'garden pergola', or in the form of an 'attached pergola'. When attached to a structure their usual purpose is to extend the living or working area of the house or business.
The attached pergola can offer protection in the form of trained climbing vines which can be deciduous, which allows winter sun to penetrate. They can also have angled battens which act in a similar way, providing summer shade and winter sun.
Many pergolas are roofed to provide permanent sun and rain protection. This can be with corrugated sheeting, clear sheeting which allows sunlight or many other materials depending on what part of the world they are being built and what is available.
Pergolas can be built on raised decks, verandahs or balconies and come in many styles:
Wooden pergolas

All wood structure pergolas have a great basic feel about them, are the easiest and cheapest to construct, and can easily combine with wood or brick housing. They use wood posts, joists and battens with galvanised fixtures.
Aluminium pergolas
Used as a more permanent alternative, aluminium pergolas are powder coated for durability and the steadfast strength of the fixings and design gives another dimension to the idea. You can also run cabling internally. Curved variations are also available.
Steel pergolas
The design flexibility of a Steel pergola frame is extensive with a huge array of designs and uses, with a variety of roofing profiles and dimensions. These systems use concealed brackets and fastenings, and usually come with all components including gutters, downpipes and flashing.
Post and Beam
Post and beam pergolas are used for larger pergola structures, sometimes over swimming pools or activity areas, and are mostly gabled and trussed to add strength and span width.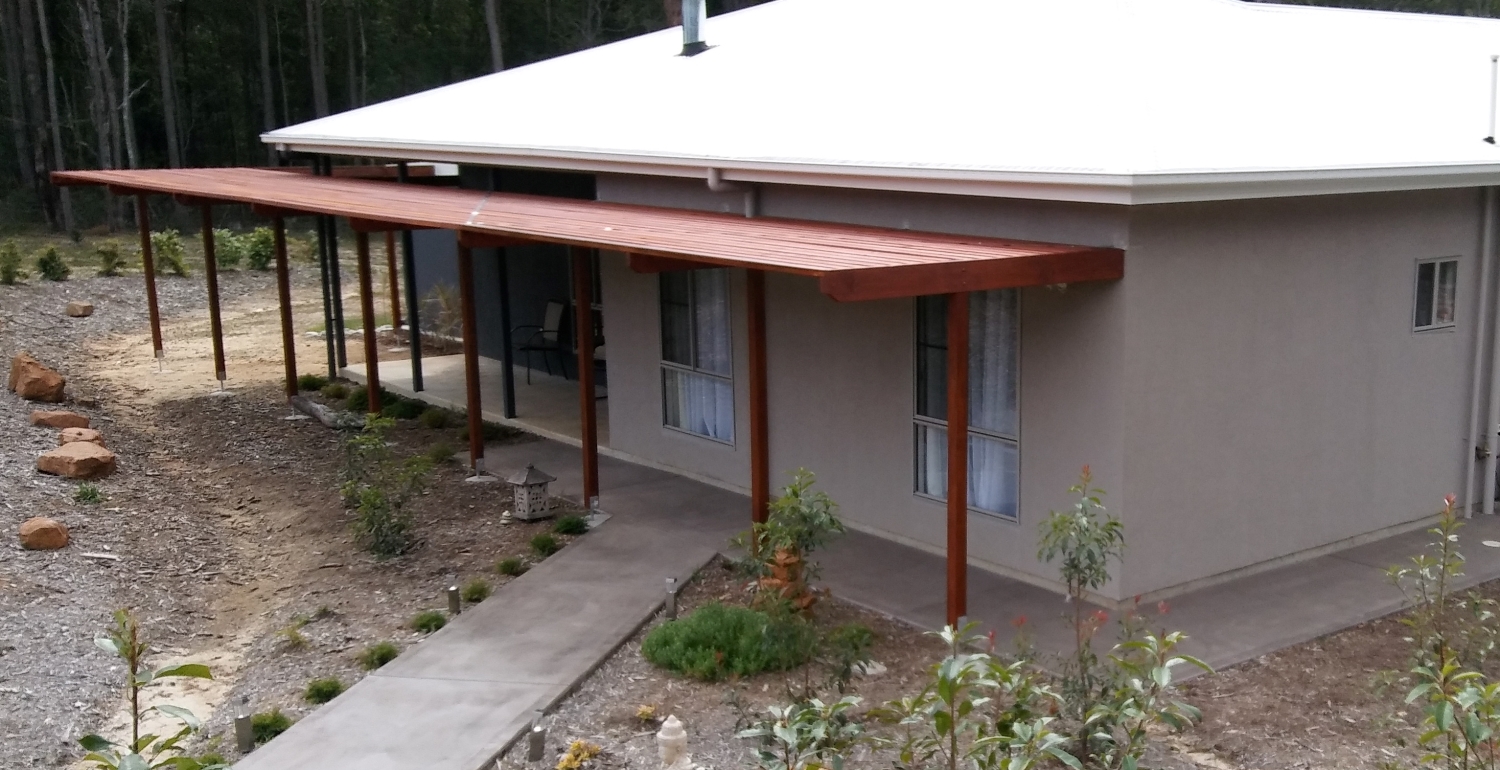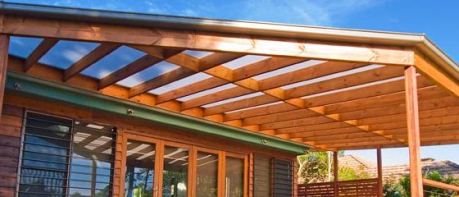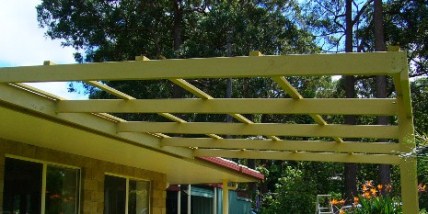 Go to Pergola Plans for a complete free plan of the pergola I built.
You can also visit Build a pergola part 1
Then Building a pergola part 2
And onto DIY pergola roofing

Return to Kit Home Basics home page
Custom Search

Provider reviews