House Floor Plans and Designs

House floor plans and designs are available by the dozen on the web: well drawn and free, on every kit home site on the web. There are also stand alone, dedicated house plan sites, ready for you to search and download. You should already have an idea what you're looking for, so scroll to the size and shape which initially appeals to you, click on the house shape and description you want and take a good look.
Check my pages on kit inclusions and operational plans to get some background and specifications for kit home building. Remember, you are building this home yourself, so look to the simple house plans first. Three bedroom and en-suite is a great family favorite so start there and carefully check the dimensions. Go to my page on Small House Plans if you want to start reducing your footprint. There is also my steel home plan here.
---
This was the first of my home floor plans from Valley Kit Homes.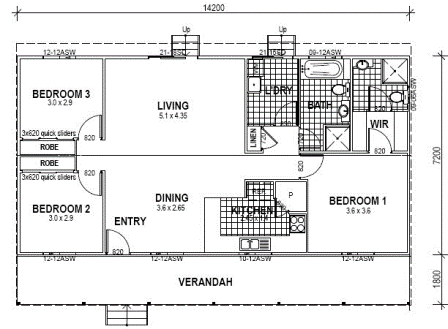 House floor plans and designs: questions
Do you plan to start a family?
How many children do you have or plan to have? 
How often will you have overnight guests? 
Is it possible that you will be caring for elderly parents or grandchildren in the future? 
Do you prefer entertaining indoors formally or outdoors in a casual environment?
Do you need a home office? 
Where do you envision the central or focal point of the home – the kitchen or family room? 
How much privacy do you require (from other occupants and/or neighbors)?
How do you envision spending time outdoors on your property? 
If privacy is important to you, consider a house design with an L or U shape design.
Windows are also an important element in providing privacy from your neighbors windows and yards. The actual house plan you choose depends on your family's personal preferences and needs.
Do you have any hobbies that would require additional space? 
Do you need a room for messy projects or noisy music? 
Do you require lots of space to store collections (china, dolls, antiques, etc.)? 
Do you enjoy gardening, so you will need a mudroom and half bath to go in and out of the house? 
Do you have pets? 
Adapted from theplancollection.com
You might want to look at my Cabins page or perhaps my Yurt page will spark your imagination.
Click here for 60 home base businesses to run from your New Kit Cabin.
You also need to look at are the overall dimensions. Single story house floor plans around 14m x 7m or about 100 square metres (46 x 23 ft or 1000sq ft) are about average for a basic family kit home.
All bedrooms are clearly marked, and importantly for me, the master bedroom was at the opposite end of the house from the kids rooms. It also shows a walk through wardrobe and an en-suite that measures 2m x 2m.
Flexibility in kit house floor plans and designs
Many kit house floor plans like this one have no interior load-bearing walls. So there is almost infinite flexibility to alter the interior layout and move the rooms around from the original plan. The self supporting design comes from full span trusses which sit on the outside frames so you can arrange large areas of floor space to create open plan ideas.
I found this to be one of many simple house floor plans available on the net for kit home builders, and they are free for you to download and study. The beauty of these house plans is that you can copy and paste them onto a document and create a your own library to study and compare. If you buy your plan from a plan site, you will get full architect spec plans ready to submit to your building authority. If you choose a kit home design, full plans come with the kit price.

---
Have a go at drawing your own house floor plans...
Most kit home sites have a downloadable grid page (drawing graph) for you to try your hand: create house floor plans, create your dream. Click here to print off a grid page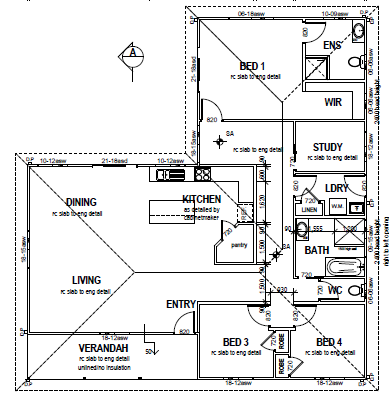 Our modified Elanora design from Valley Kit Homes
To create your own free house plans, start with a general plan from a site, or start with nothing. You can add a metre here or take a metre from there to create unique home plans that a kit home draftsman can easily reproduce and cost. Each square grid represents a metre and in a lot of cases, 3.6 metre (12 ft) squares are the norm. That is: ..draw everything in 3.6 metre square multiples if you want a reasonable price, as this is the size of the kit home module. For a good look at my steel kit home plans go here...
---
House floor plans and designs: reviews
Legend for Review List:
Lockup = All framing, roofing, cladding, windows, eaves and external doors
Full kit = To lockup plus internal linings, robes and doors
Full kit+ = Full kit plus 'completion' kit or lots of extras
All kits can be purchased in any stage
Prices for on your slab. Raised floor structure is extra. Check provider sites for current pricing (Late 2018 prices shown here)
Area shown is for everything 'under roof' including garage, carport, verandah, etc.
3 Bedroom kit house plans with photos
Sorell: Country kit homes          $95,300      Full kit+    170sqm    Reviewed here
Argyle 3: Metkithomes               $75,260      Full kit+    171sqm    Reviewed here 
Fitzroy: PAAL kit homes           $103,950     Full kit+    154sqm    Reviewed here  
Alpine: Imagine kit homes         $94,578      Full kit      192sqm    Reviewed here 
Galiant: Valley kit homes           $96,412      Full kit      243sqm    Reviewed here 
Bunbury: iBuild                          $81,542      Full kit+    177sqm    Reviewed here 
Vision 3: Straightedge              $102,425     Full kit+    175sqm    Reviewed here                                   
4 Bedroom house plans with photos
Want something smaller? Go to Two bedroom kit house floor plans and designs here.
Or take a look at my One bedroom Granny Flat Plan Reviews here. I have a Granny Flat kit building guide here as well.
---
Click on the graphic below to go to Australian Floor Plans for an amazing range of plans, designs, books and much more.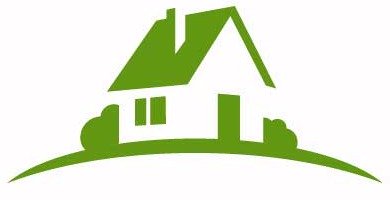 Back to Home Page
Questions, answers or experiences....
How did you choose your kit home plan? Were the kit home suppliers helpful, or did you source yours from a plan book? Share your experience here.
What Other Visitors Have Submitted
Click below to see contributions from other visitors to this page...

You can also check out Minimalist House Design or go to Kit Home Basics homepage .