Inclusion lists for kit homes
Kit home inclusion lists are on every provider web site, but can vary considerably, depending on whether you purchase a kit 'to lockup' or a 'full kit'. On this page I list and explain basic kit home inclusions to each of three stages. Stage three means the entire house and fittings can be supplied to completely build your own home kit and more importantly, to be your own contractor.
This list will take the stress and guesswork out of selecting the correct components for building your own house. Note that there are always standard 'exclusions', but you can negotiate to add most of them as well.

Stage one: 'to lockup'

Multiple sets of council plans & specifications

A set of construction plans & specifications, including an accessories schedule

Engineers certification covering all structure aspects of the building including detailed set-out drawings showing all hold down requirements

Comprehensive construction manual

Engineered

concrete footing designs and details

Raised floor system

plans including bearers, joists, sheet flooring, glue and fixings or

concrete slab plans

Pre-fabricated

house framing
P

refabricated

roof trusses

& associated roof members

Steel

roof battens

& steel ceiling battens

Roofing

sheets

Gable flashings, ridge capping, valleys, barge capping

All roof bracings & fixings

Fascia and gutters

with all brackets, clips & all fixings

PVC downpipes, including all bends, brackets, adhesive & fixings.

S

liding windows

&

sliding glass doors

including standard fly screens

Cladding to exterior of building, all fixings & flashings

Soffit sheeting to eaves & verandahs, including all fixings & PVC joiners

Complete fibreglass roof

insulation




Double sided foil insulation for exterior walls & gable ends

Solid

entrance doors

in pre-hung timber frames incl. door locks

Stage two: 'full kit'

Interior doors pre-hung in jambs with architraves & locks fitted
Built in bedroom cupboard flat-packs, rails and support systems
Mouldings: architraves, skirting, eaves
Gyprock (drywall) internal linings to ceilings & walls
All drywall fixings, paper jointing tape, setting compounds & metal corners
Villaboard internal linings to all wet areas
Cornice & adhesive.
Stage three: 'extras' and 'completion kits'

Foundation piers and bracing
Raised floor system 
Kitchen and bathroon plumbing kits 
Electrical kits
PC items: Stove/oven, dishwasher, sink, toilet, vanity, bath, shower base, towel rails
Ceiling batts (roof batts are provided in lockup kits)
Style upgrades such as raked ceilings, raised ceilings, larger windows/sliding doors
A selection of tools to help construct the kit
Paint
Tiling and brick allowances 
Waterproofing materials/membranes
Raised ceilings (from 2.4 to 2.7m or raked)
For high BAL areas: thicker windows etc
For high wind areas: extra bracing and other engineering upgrades
Common exclusions

Concrete slab & materials
Wet area floor sealants
Floorcoverings such as carpets and tiles
Plumbing, drainage or electrical supplies
Lights or fans

Shower screens and mirrors
Any form of site labour
Delivery costs (one semi-trailer load, plus a flatbed truck)
Building your own home gets easier when you have nailed the inclusions and exclusions.
This was, in my opinion, the most difficult part, but I needn't have worried. Kit home suppliers have secure supply lines and guarantee all components. But to be your own contractor, you must take your time and get this right.
Kit home delivery

Its a snap. Just make sure you have good dry access, some wood to keep the materials off the ground and a few good tarps to keep it dry. The driver will unload it all with his crane wherever you want it. Have the manifest handy to check off the components as they hit the ground.
The inclusion components come in 2-3 deliveries, when you need them to build your own home kit.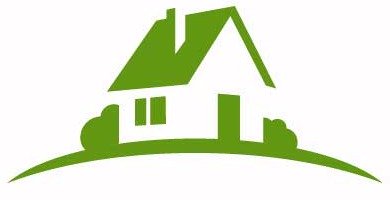 Back to Home Page
Delivery 1 (to lockup) has the floor system, frames, trusses, battens, bracings, insulation, roofing, fascias, guttering, barges, cladding, windows and external doors.
Delivery 2 has all linings, interior doors and internal fittings.
Delivery 3 (only if required) has specified components such as kitchen flat-packs, stove, bathroom components etc.
Return to home building plans or to kithomebasics homepage.