LLC Launches New Company Hunting Shacks
by Kristopher ANGSTADT
(http://www.HuntingShacks.com.)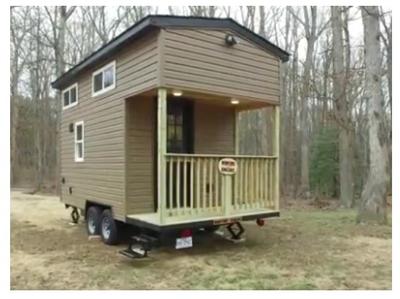 Hunting Shacks are the Nation's first mobile hunting cabins that can be towed behind a truck with all the amenities of a stationary home. The mobility feature adds tremendous benefit by allowing purchasers to take their housing with them.

There are two models with individual floor plans being launched, one with an attached porch and one with a side entrance and rear ATV carrier. Hunting Shack homes come fully equipped with a bathroom, kitchen, living, sleeping and storage areas.

"There is a great need for comfortable, transportable housing in the outdoor industry. Our homes are as comfortable as any other stick-built, full-time dwellings. Being an avid outdoorsman myself, I am aware of what accommodations are available and the hefty price tag to use them.

The hunting shacks are affordable, able to be financed and fully customizable if needed," said Kristopher Angstadt, Founder and CEO of Tiny House Building Company and Hunting Shacks.

For more information you can visit http://www.HuntingShacks.com.
Join in and write your own page! It's easy to do. How? Simply click here to return to News portal.