Granny flat kit
building resource guide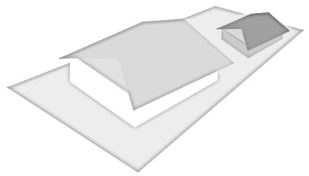 The humble Granny Flat has really hit the headlines over the past 5 or so years. There are a number of players who have added to this trend: kit home providers keen to sell their smaller kits, home owners and investers looking to increase property value, city councils running out of building room, and of course the increasing cost of retirement villages and nursing homes.
Additionally, the emerging issue of stay-at-home children, aka 'failure to launch', and 'boomerang' kids, who cannot afford a first home or even rent payments. There is also an upsurge in renting them out and Air B&B use. 
The name 'Granny Flat' is an old term which properly describes it's original use, but they have many more uses and much more value today. These days the term is still used, but it is essentially a secondary or 'ancillary' dwelling. The benefits of building one are many including not having to purchase land, not having to pay full development costs and no extra contribution charges to the council eg rates. Additionally, they are an excellent owner builder project.

Kit home providers have leaped onto this bandwagon of late with some launching specialised businesses devoted only these specific dwellings. Generally, they are just selling a small kit home designed for a small footprint.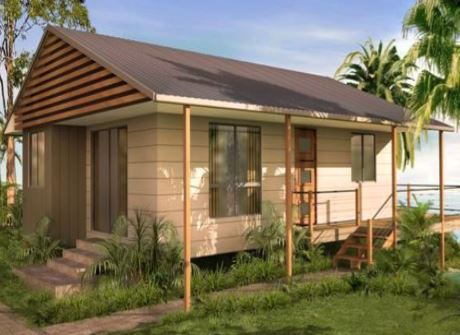 'Simon' One Bedroom: Valley Kit Homes
These start from a one bedroom, one bathroom setup with a small living and kitchen area, and a carport, to the size of apartments/units with second bedrooms and bigger living areas. 
Be aware that one bedroom dwellings are usually the maximum permitted size. Variations come in roof design, raised floors, open plans, verandahs and cladding options. 
One bedroom kits can start from $10-$40,000 cabins right through to $50-$80,000 small homes. These prices are for a kit home supplied to the property which includes frame, roof and gutter system, windows and exterior doors, cladding, robes and all interior linings and doors.
The owner builder has to provide a slab or purchase a raised floor, bathroom and kitchen fittings, and farm out plumbing and electrical. And of course labour to help erect and fit out. That will add from $50- $100,000 to the price depending on how much the owner builder does.

Granny flat council regulations
A down-sized development application is required, but nothing like a new house DA. Beware of advertisements and promotions stating you don't need a permit or DA to build a Granny Flat. This is absolutely false. Do you want the building on your plan?? Well, yes you do, if you want to rent it, or eventually sell it. An unregistered dwelling on your property is going to spook buyers for sure. Yes a building under 60sqm is permitted to be built wthout permission, but less than 8m x 8m is a very small house. Might work for granny, if she gave up ALL of her belongings, but fitting an ensuite, small kitchen, laundry, bedroom plus an area to dine and lounge into 60sqm is 'tiny house' style, and hardly rentable. 
To comply with most council regulations:
The Property must be a minimum 450m² in area
Property must be zoned residential
Property must have a 12 metre width at the building line of the existing dwelling. 
Maintain a 3.0m setback from the rear and 0.9m from side boundaries
Maintain a distance of 3.0m from any existing trees that are over 4m in height
Maximum 60m² external area for your granny flat (ACT and WA can be a little larger)
Requires a carport if renting out
An Owner Builder licence is also a prerequisite to DIY. 
Council authorities have varying views on secondary dwellings and usually have specific web pages devoted to their local regulations. Apart from the above, those regulations include setbacks from existing dwellings, driveway access, sewerage requirements, bushfire provisions, environmental effects, heritage and flood effects, and the legal uses for the dwelling.
For example, in some Victorian and South Australian council areas, the occupant has to be nominated and be a dependent of the main dwelling owner and when they cease to live there, the dwelling has to be removed. I'm guessing there are a few illegal occupants in back yards around those areas.

The good news for many (most) areas now is, you no longer need a granny to build a granny flat! You can rent them out or AirBB them as long as they meet residential building codes and planning regulations. Need some plans to build a small house? Visit my page on Granny Flat Reviews here.

Granny flat council research
You will need to march into your local council offices and speak directly to the planning reps for the full skinny on ancillary dwellings, but here below are some useful Australian links to start your research.
NSW Planning Portal
Brisbane City Council-fact sheet
Gold Coast Secondary dwellings
Melbourne Vic Secondary Dwelling Code
WA Ancillary dwelling fact sheet
Joondalup WA page
Northern Territory Gov Independent Unit apps
South Australia codes are under review
---
For a look at small house floor plans go to my Granny Flat plan reviews
Return to kithomebasics home page