Owner Builder Support Ideas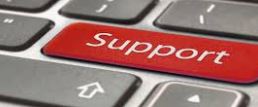 Examining support ideas for the owner builder will enhance knowledge and experience, but can education help? Well yes of course it can and there are many ways to upgrade your skills. From the TAFE sector, there are dozens of trade and tech courses available, some short, others year long, all valuable especially if you are lacking in building  experience. There are great Cert 3 courses including plumbing, roof tiling, carpentry, bricklaying, technical engineering, building and construction, formwork, scaffolding, glass and glazing, drainage, owner builder compliance, site management, building surveying, plastering, tiling, concreting, painting and decorating, waterproofing and flooring. Any one of these will allow you to DIY or ably assist trade workers on site. And don't forget Project Management and WHS.   Explore this more here...    

---
Building forums
You will find endless opinion, experience, guidance and support ideas in your owner building pursuits when surfing the forums. 
Homeone.com OB forum
https://forum.homeone.com.au/viewforum.php?f=38
Renovateforum.com OB forum
www.renovateforum.com/f225/
Whirlpool forums
https://forums.whirlpool.net.au
Build forum
www.build.com.au/forum
Australian building forum
www.australianbuildingforum.com.au
Woodwork forum
www.woodworkforums.com
Ebooks, books, and magazines
Some solid reading can give fresh support ideas, show how systems work, solve future problems and help avoid mistakes.
Google these titles...

Successful Owner Builder and Renovator: Allan Staines
The Owner Builder: by Leeza Sipek; Matthew Sipek; Hazel Foote 
Be Your Own Builder: Kieth Schleiger
Building Your Own Home: George Wilkie
A Comprehensive Guide for Owner-Builders : 3rd Edition George Wilkie
Steel yourself: How to owner build a steel framed kit home; Michael Jenner 
Building Construction Handbook: Roy Chudley; Roger Greeno
Building Affordable Earth Sheltered Homes: Robert McConkey
Building with Earth: Gernot Minke
The Owner Builder Magazine: Pub; Linda Wilson
Timber Frame Construction: Jack Sobon
Building a Timber Framed House: Tedd Benson
50 Owner Builder Kit Home Building Mistakes: Michael Jenner
Building Sheds: Joseph Truini
Natural Timber Framed Homes, Building with wood stone clay and straw: Wayne Bingham; Jerod Pfeffer
The Australian Decks and Pergolas Contruction Manual: Allan Stains
How to build Cabins Lodges and Bungalows: Popular Science Monthly
Building with Masonry, Brick, Block and Concrete: K.T. Kreh
The Construction Project Management Success Guide: Andreas P
Earth Render: Alanna Moore
Plumbing Complete: Rex Cauldwell
Working Alone: John Carroll
Foundations of Concrete Work: Fine Homebuilding
Graphic Guide to Site Construction: Rob Thallon
Kit home building support
Some providers are better than others. Websites are the first port of call. Look for an OB support page, information on supplied building manuals and testimonials that have links to OBs willing to talk about their experiences. A phone or email link to the provider who can guide you through the more complex sections of the build is imperitive. 
This site has many OB support ideas: just click the Owner Builder Nav button at the top of the page or below and explore there too. 
Support ideas and knowledge base on this site