Install Drywall with these great DIY plastering tips

To install drywall in a kit home yourself is a bold venture, but DIY plastering is well within the reach of the handy person. The recent proliferation of drywall tools gives us novices a head start and a great finish.
This guide will start the process of how to install drywall in your owner built kit home. There are two more pages on this topic: Drywall tips covers drywall ceiling and wall installation, and Drywall finishing covers corner beading, taping, and plastering techniques.
Drywall panels are also known as gypsum board, gyprock, wallboard, plasterboard, gibraltar board, gib wall, ceiling linings, rock lath and sheetroc.
For this set of pages I will use the term drywall. It is the US term used for a common method of constructing interior walls and ceilings using panels made of gypsum plaster pressed and dried between two thick sheets of paper. To install drywall in an entire 3 bedroom house will take one or two days by two experienced drywallers, but is now so easy to use and specific tools so prolific, that it can be installed by any amateur kit home builder.
Tools and materials to install drywall

Lets look at a list of drywall tools and equipment that will make this task achievable.
Drywall screws/nails
Power screwdriver

Utility knife
T-square
Small rotary cutter
Stud glue

Joint/plastering compounds
Floats and spatulas
Jointing tape
Mixing buckets
Stirrers/attachments
Sanding gear
Drywall lift
Raised planks or stilts

Cornice cutting boards
Cornice cement
Implement washing setup

Types of drywall
Standard core
10mm to 13mm (3/8" to 1/2") thicknesses, with either recessed or square edge profiles

Ceiling spec
10mm (3/8") thick lightweight plasterboard used as a ceiling lining

Wet area
Moisture resistant Wet Area Plasterboard is used for lining of wet areas in bathrooms, shower recesses, laundries and toilets

Wet area Fibre Cement
6.5mm (1/4") board for lining walls in kitchens, bathrooms, laundries and other common 'wet areas', fibre cement sheet is immune to permanent water damage and will not rot

Fire resistant
Used in partition wall and ceiling systems where specific fire-resistance ratings are required. It contains reinforced glass fibre
Wet area fire stop
developed specifically for use in wet area fire-rated partition

Sound resistant
For use in high-performance acoustic wall and ceiling systems up to 13 mm, high density

Flexible board
6.5mm (1/4") thick plasterboard is used to construct curved walls, arches, ceiling and feature panels
How much does drywall cost?
If your standard board is 10mm (3/8"), then ex factory it will cost between $6-$8 USD per sheet (8x4). In Australia it seems to be more than twice the cost, so $4-$5 per square metre or $20 per sheet or more is close to the mark. If you want it hung and finished put away another 60c to $1 per square foot depending on how complex the job is. That's about $30-$40 per sheet. My 140 sq metre house cost $6k for complete installation (I supplied the linings). Get a few quotes and don't necessarily choose the cheapest and demand a cleanup of the site. Many drywallers will not finish a job where the sheets are already hung. They are a bit precious in this area as they call all others 'cowboys' or will groan about the uneven joints and levels.... So think twice about starting something you may not finish. In reality, these guys are artisans who value true lines and ripple free walls. That is, what you would demand if you paid money for it. 
Types of Drywall Installation Compounds
Jointing Compounds
Gypsum-based setting products designed for taping and base coating plasterboard joints and angles. These compounds come in 45 to 90 minute working times

Finishing Compounds
Designed for use as a finishing coat over taping and base coats. Products are pre-mixed for immediate use and are designed for hand trowel or machine application. There are two types, semi-light and heavy-bodied formulations

Plaster Adhesives
Gypsum-based adhesives designed to fix plain and decorative cornices to plasterboard walls and ceilings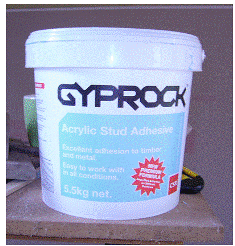 Stud adhesive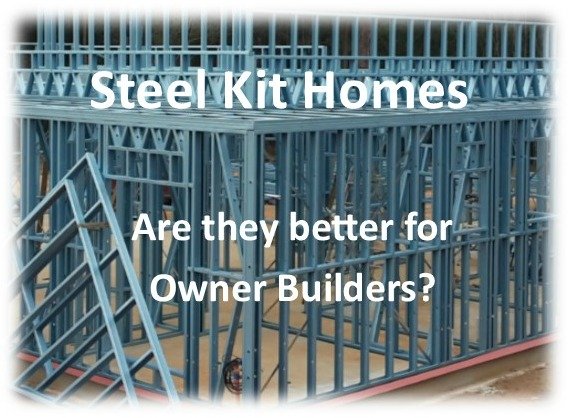 All Purpose Compounds
Pre-mixed compounds which can be used as a three coat wall jointing system with paper tape. Alternatively they can be used as a second and/or finishing coat over gypsum jointing compounds

Wet Area Compounds
For jointing and sealing wet area plasterboard usually ready mixed for immediate use

Stud Adhesives
For fast fixing of plasterboard to timber and metal studs

Delivery
When the drywall panels are delivered, have them dropped on the floor inside the house. They can come in 2.4 x 1.2 m (8 x 4 ft) or larger panels up to 6 metres (20ft) long so if you want to move them you need two people.

The above plastering tips and info set out to install drywall, help show how achievable diy plastering can really be. Knowing how much drywall costs and having access to the increasingly extensive drywall tools, will have your interior kit home walls looking like a professional did the job. So now you can get some real plastering tips by going to my how to Install Drywall page or proceed to my Drywall Finishing page
Go to Kit Home Basics home page