Build Ladder Shelves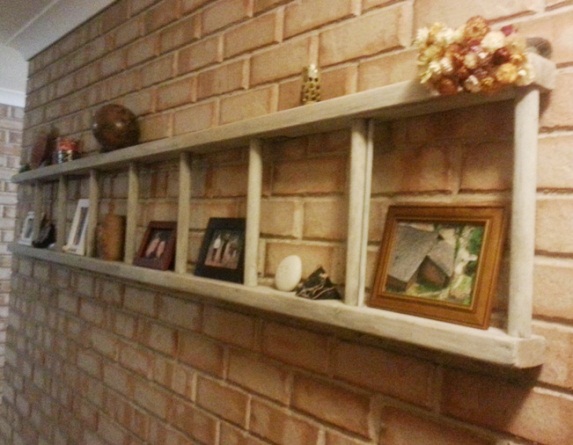 "Let's build these ladder shelves", exclaimed my wife on Saturday morning. She'd been surfing Pinterest on her IPad and had found a picture of a re-purposed ladder in the form of shelving. It looked great with dust collectors and photos on it so she wanted one, and as I had an old Oregon pine ladder in the shed... 'nuf said. 

Starting with a pre-cut Oregon pine ladder, I sanded it down, especially the ends, edges and corners and wire-brushed the iron bolts as well.
After smoothing it off, I added a small amount of paint to a container of water (about 1 part paint to 5 parts water but adjust to suit yourself) then brushed it onto the ladder to give it a distressed appearance.
I then looked for a way to fasten it to the brick wall in the hallway. I had some small right angle steel brackets that suited the purpose.
So I used a masonry bit to bore into the brick, and hammered in two 'nail in' nylon anchors in each bracket.
I hung the ladder on the brackets and screwed them on. Voila!!
My wife retrieved her prized dust-collectors  and spent an hour arranging them to perfection....
Nylon anchors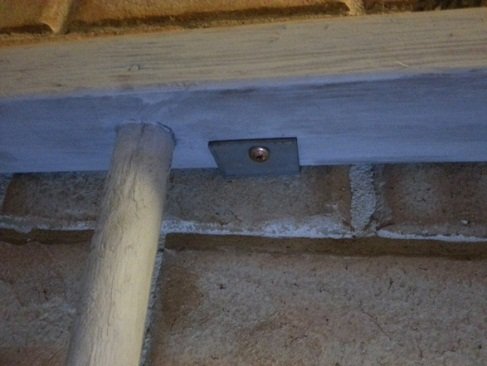 Fixing to the wall
Distresses white colour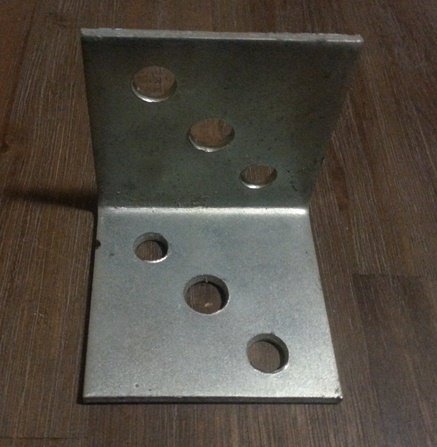 Angle bracket
Return from to DIY Projects or return to Kithomebasics home page