60 Home Base Businesses
to run from small cabin kits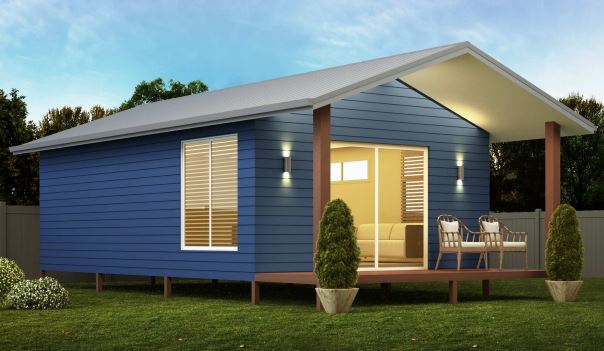 The Studio: Staightedge
Home base businesses are a secret goal of most of the population: be your own boss, work your own hours, start early or knock off early and no "management" to complain about. So what we need is a place to carry out our business, and small cabin kits are the answer. They are relatively cheap, easy to get through the local authority as an office or granny flat, are erected in a week or less, and can be made to look rustic, modern, log, yurt, granny flat or pavilion style.
Steps to starting a business from home obviously requires diligent planning, but first that 'light-globe' moment!! I have listed below 60 ideas for self employment via a real home base business that can be undertaken in a prefab cabin kit next to your house. They range from small cabin plans: around $10,000 delivered, to two bedroom cabins that can reach $20-30,000 depending on added extras. You just fit it out according to your endeavour. Your home business ideas can be made a reality because anyone can build a cabin. And if you don't want to, any handyman will do it.
The following self employment guide is not exhaustive, but your best home based business can be easily adapted to the prefab cabins available at most Kit Home Provider Sites.
60 home base businesses: the list
Creative
Art studio and exhibition
Interior design consultancy
Writers den
Consultancies
Tax/acountant
Cosmetology Interior designer
Technical drawing or draftsman
Weight loss 

Horticultural
Geneology 

Astrology
Internet/PC
Virtual secretary
Computer repairs
Web site builder 

Copy writer/editor
Technical writer
Training
Singing
Dance
Drama
Tai Chi
Aerobics/Personal gym
Yoga
Life coach
Tutoring: school, remedial, literacy
Martial arts
Alternate
Spiritual guidance
Clairvoyance
Healing
Meditation
Dreamwork
Flower essence
Bodywork therapist
Chiropractic
Osteopathy
Physiotherapy
Chiropody
Psycho-therapy
Counselling
Gestalt
Hypnotherapy
NLP
Bodycare
Manicurist/Pedicurist
Masseur: Shiatsu, Sports, Remedial, Swedish
Kinesiology
Reflexology
Accupuncture
Dietician
Chinese medicine
Reiki
Feldenkrais
Rolfing
Naturopathy
Homeopathy
Workshop and sales
Custom sewing /Clothing repair
Dressmaking, tailor
Pottery
Jewellery creation
Woodwork
Hairdressor/barber
Photographic studio/print sales
Collector/Hobbyist/Enthusiast
Accommodation
Bed and breakfast
Long term Rental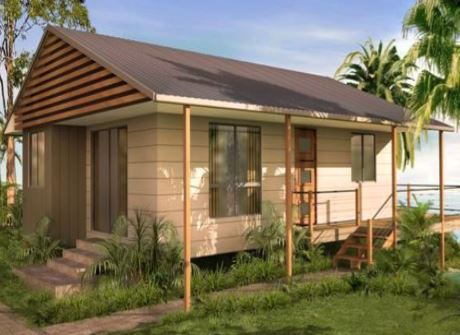 Simon granny flat: Valley kit homes
An extra 42 home base businesses
Are You a "Maker"?
Inspired to create and market your own products, whether via traditional methods, with the help of technology, or a mix of both? Consider the following home-based businesses.
1. Miniaturist
Mini crafted items make great collectibles. With the right skills, they can garner large prices. Whether your talents lay with textiles, modeling or woodwork, owners of miniature houses need furniture, food, everyday items, and inhabitants. You might even consider building the houses themselves, giving unique meaning to the term home-based businesses!
2. Knitting and Crochet
Definitely not limited to grandmothers, people of any age can create knitted or crocheted items with wide appeal. Whether you make garments, blankets or toys, sharing your creations on social media will have customers clamoring for one of their own. The startup costs are really low — just knitting needles or a crochet hook, yarn, a pattern and perhaps an armchair to work in.
3. Needlefelting
Why not swap the knitting needles for barbed felting needles and create 3D sculptures in sheep's wool or alpaca fleece? You can work to any scale from miniature to life-size. Create cute teddies to sell in your online store or amazingly realistic models of pets on a commission basis.
You'll need somewhere to store the different colored wools, finished items and those sharp needles!
4. Polymer Clay Sculptures
Another popular material for modeling is polymer clay, which is baked in a kitchen oven, so you don't have the expense of a kiln. From jewelry to mini food, magnets to figurines, Christmas ornaments to original characters, just about anything can be recreated in clay.
Although colors can be mixed you will need the primaries and neutrals at a minimum, along with sculpting tools and perhaps a ceramic tile to work on.
A spare bedroom would be ideal as your home-based studio, and your own website can serve as your online store. Or take your creations to craft fairs to get first-hand responses from potential customers. Read SBIer Nancy's story here. Nancy made a successful business out of polymer clay.
5. Cake Making and Decorating
Is it a celebration without a cake? And what's a birthday, wedding or Christmas cake without stunning decoration? Those who can only go as far as royal icing spiked up to represent snow, will gladly pay for a masterpiece made by an expert.
Could you be that expert? Intricate royal iced trellis work or cute sugar paste models atop a cake are bound to get oohs and aahs when brought to the party table. We featured Lorelie, who has a successful cake-decorating business, on the Solo Build It! blog.
6. Sandwich Delivery
If you're not afraid of hard work or getting up early, making sandwiches to deliver to workers in your area, backed by a locally-focused website, could be the ideal home-based business.
Like any food related enterprise, you'll need to ensure your kitchen meets local regulations before going ahead. Once you begin to build up your clientele you can offer custom fillings to regular clients.
7. Dressmaking
Own a sewing machine and know how to use it? Have you considered offering a dressmaking service? Whether making clothes from scratch or mending existing garments, you'll find customers who are looking for something special that fits them perfectly.
Mending a broken zipper and turning up a hem on a skirt can be marketable skills as folk look to extend the life of a garment rather than discarding it.
8. Make Costumes
How about something a bit more exotic than skirts and pants? Why not create costumes for local theatrical companies or re-enactors? Whether it's a pair of fairy wings, a suit of chainmail or a stunning dress fit for a queen, explore a love of color and fabrics while offering a specialized service.
9. Make Curtains
Curtains or drapes are available ready-made but many people are looking for something unique to add the finishing touch to a home, hotel or restaurant. Those with knowledge and experience of the necessary sewing techniques can offer a personalized service that could be extended to other soft furnishings such as cushions and pillows.
You'll need a well designed website with photos of various styles that you can create, although a lot of your work may come from word of mouth.
10. Make Artisanal Soaps
Some small home-based businesses begin as a hobby. That's certainly the case with soap. Who doesn't enjoy pampering themselves with a luxury item that looks and smells so lovely?
Set up a utility room as your dedicated space for making your products. You'll also need space for a small office to take care of promotion and marketing.
Tip: Artisanal soaps are popular on Etsy. Consider selling your soaps there as well, in addition to your own website.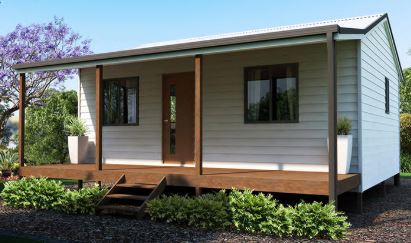 Oxford from iBuild
11. 3D Printing Small Business
If you're prepared for the startup costs, running a 3D printer can open many opportunities for working from home. Whether you create your own designs, produce prototypes for other designers, or recreate broken items as part of a repair business, this new technology can definitely prove lucrative.
12. Frame Pictures
Buying a ready-made picture frame can suffice for quick snapshots, but professionally taken photographs or original artwork deserve better treatment. After all, there's already a financial investment.
Basic carpentry skills and the ability to cut a matt board perfectly straight can result in a perfectly presented finished product. An eye for picking the right combination of molding and colored board will give your customers the result they were hoping for.
Undertaking Repairs
You don't always have to create something from scratch. Treasured possessions break, and need repairs by someone with intimate knowledge of the way they were put together the first time.
13. Watchmaker
Antique and vintage watches are often hidden away in drawers when they no longer work. Sometimes the owner will attempt to fix them but lose vital parts during the process.
This means there's a call for watchmakers who can return these precious items to working order. You'll need keen eyesight and attention to detail for this enterprise.
14. Luthier (retuning stringed instruments)
My husband's new guitar did not produce the sound he was expecting. He needed the services of a luthier to restring, retune and set the instrument up correctly for him. He found a local man via word of mouth and has since recommended him to many other musicians.
15. Textile Conservator
Treasured needlework created by past family members can begin to disintegrate over the years. Some people own intricate handmade lace pieces that have suffered the ravages of time. Amateur framing of stitched pieces can also leave their trace by discoloring the fabric.
If you have the skills and confidence to restore these textiles to their former glory, you could set up your own small business offering this service. Asking the owners if you can photograph the steps you take can provide great content for your website, showing off your abilities.
16. Stitching Lessons
Passing on traditional handicrafts such as embroidery or quilting can be rewarding. Try calling any local needlework stores and offer to teach their customers new skills that make use of the materials the shop sells.
Or set up weekly or monthly workshops that encourage the clientele to return regularly to extend their skills, starting from the basics and getting more advanced each time. The fees charged can be shared between you and the owner of the shop.
If you're happy to travel greater distances, there are dedicated shows that offer classroom space for demonstrations. If you have your own stall at the event you can encourage your students to go back with you after class to purchase the equipment or kits they'll need to take the craft further.
Or stay at home and provide online lessons for different stitching techniques as I have done on the site linked above.
17. Lacemaking
Some crafts are difficult to learn from books. Although online videos can help, if you get in a muddle it's great to have someone on hand to help you. One of these crafts is bobbin lacemaking.
If this is a craft that you excel at, you could offer courses either at a college or one to one in your own home, taking the new lacemaker from simple bookmarks to elaborate lace tablecloths or shawls.
18. Music Teacher
I have to admit I don't have a musical bone in my body, but my husband enjoys his guitar lessons at the home of his tutor in a nearby village. My grandson has a piano teacher visit him for his ongoing lessons.
If you love to create music, there could be an ideal working from home opportunity for you in this field.
19. Dance Instructor
What little girl doesn't dream of becoming a ballerina? Unless you have a large spare room, you might need to find a hall or other premises to run dance classes for a group of children (or adults). One to one instruction could be done from home or even online.
20. Foreign Language Teacher
If you know more than one language you have knowledge that's marketable!
It's easier to learn how to speak a new language from a native speaker who can correct your pronunciation and grammar while having a conversation.
You could be offering additional practice to a schoolchild or helping a business person who needs to conduct meetings with clients of a different culture.
21. Teaching Photo Editing
Almost everyone has a camera in this day and age, even if it's just the phone in their pocket. But we're not all expert photographers!
The resulting pictures often need a tweak to remove unwanted items or correct a poor exposure. Photo editing software contains an overwhelming number of functions. If you're familiar with what they all do, you can offer an invaluable service to amateur photographers.
Art, Design and Photography Home-Based Businesses
We live in a visual world, which means there are always opportunities for those who can document this with a camera or create original artwork.
22. Pet Portrait Artist
If you can capture an accurate likeness of someone's pet using pencils, paints or pastels, there's a wonderful career out there for you.
Getting a good photograph to work from is the biggest hurdle. It's tricky to draw a detailed portrait from a blurred photo. Don't be afraid to ask for additional pictures or even offer to take them yourself if necessary. Ideally, the photographer will get down to the pet's level to avoid distortion and strange angles.
You won't need much space for this enterprise — a drawing table, room to store your art materials and packing supplies, plus good light. These are the essentials for a home art studio.
23. Nail Artist
Not all artists work on paper or canvas! Fingernails have become a popular surface to decorate. If you have creative flair and the skills required, this could be the ideal small business for you, as it's a rapidly growing market.
24. Graphic Design
Whether you have a degree in graphic design or have taught yourself the skills, there's always a market for business logos, website banners, advertisements, stationery design, book covers, posters, even custom font creation.
Providing your artwork in a format that companies can easily use is important, so you may need to invest in the industry-standard software. And it goes without saying that your own website, which can showcase your previous work, is a necessity here.
25. Interior Design
Do you have visual flair when it comes to decorating rooms? Putting colors, fabrics, and furniture together in a pleasing manner does not come naturally to everyone. This gives you an opportunity to set up your own small business.
You'll need good organizational skills, as well as the ability to set and work within a budget, while managing the people who'll bring your designs to life.
Trips to your client's premises will be necessary, although the computer design work can be done from home.
26. Stock Photographer
If you can take beautiful, well exposed and composed photos, why not turn that passion into a business you can run from home? Stock photo libraries are always looking for skilled photographers, especially if you can offer something a little different that has commercial appeal.
Before submitting photos, do your research to find subjects that are in demand and have multiple uses. Be sure to avoid including company logos or names in your pictures as you may find these are rejected.
This is an industry based on numbers. The more pictures you sell, albeit at a small profit each time, the more money you'll make.
27. Portrait Photographer
Have a flair for taking engaging portraits? Setting up a home-based photo studio could be the perfect way forward. Whether it's individual head shots for business professionals, senior photoshoots or family groups, people will always want professional portraits taken.
An online portfolio where people can see your work will help to build your business. You'll also need to invest in professional cameras, lenses, backgrounds and lighting equipment if you don't already have them.
28. Food Photographer
Many people like to photograph their meals when eating out. Restaurants have a need for professional quality food photos to encourage new customers. This may be for printed uses such as menus, but more commonly for their website and online advertising.
Recipe book authors are also on the lookout for photographers who can make their creations look appetizing on the page.
Traveling to your client's premises could be a big part of this business, although processing the photos after the shoot can be done at home.
29. Photo Restoration
Old photos of our ancestors are often some of our most treasured possessions. But over time they fade, tear, or generally need repair. If you have restoration skills and can bring them back to as near their original state as possible, you can keep someone's memories alive while earning a good income.
30. Photo Workshops
If you know your way around camera settings and have access to subjects that others may like to learn to photograph, you could run photo workshops. An example would be macro photography, where you focus up close and personal on tiny subjects. These could include natural objects, handmade items or even tiny critters.
Pet Related Opportunities
31. Groomer
Love pets? Dogs and cats need regular grooming to keep their coats clean and free of matts. If you have trained in this field, your skills could be in great demand.
My local groomer has her studio set up in what was once a shed in the garden. Although just a short walk for me, she has clients who travel a fair distance to keep their pets looking their best.
32. Dog Walker
If your neighbors have dogs but are at work all day, they might jump at the chance if you offer to exercise them on a regular basis. The great outdoors is your workspace for this business, although you'll need a place in your home to greet new owners and keep your records.
33. Pet-Sitting
When pet owners go on vacation, they need someone reliable to look after their animals. Smaller animals in cages can come to you. Cats, dogs, and outdoor animals are better cared for in their own homes.
Pet-sitting provides you with the opportunity to experience different environments and areas of your country while providing a service to clients who don't want to shut their animals in a kennel while they're away.
34. Private Pet Ambulance Service
With a sick pet and a car that was off the road, we discovered a neat home-based business idea.
A man with a van had set up a pet ambulance to transport pets (and their owners) to the veterinary surgery. He had a crate in the back in which the pet could travel safely and he waited during the consultation to take everyone safely back home.
Wordsmith?
35. Editor
I was recently asked if I would take over the editing of our local parish magazine each month. Although by itself this would not earn enough to be called a small business, the option is there to approach other groups and offer a similar service.
The magazine I edit then goes to the local printers and is distributed by representatives in each village of the parish. I do my part of the process at home on my computer.
36. Proofreader
Writing and proofreading are ideally done by different people. If you're good at catching errors in spelling and grammar, there are many who need your services. This includes authors, other small businesses, website owners and course creators.
I once proofread an instruction booklet in English for a Russian needlework designer. This was fun as I know nothing about that language and she had left the odd Russian word in the text.
37. Translation
In a similar vein, there's another ready market for those who have multiple language skills. Translating text from one language to another can be a valuable service. It's ideal for working from home.
38. Web Designer
Know your way around HTML, CSS and Hex codes? Your skills are in demand as every business needs a website in today's connected economy!
Not everyone has the time or inclination to create their own, and would rather concentrate on doing what they do best — running their own business. They also realize that the wrong design can put potential customers off.
39. Affiliate Marketer
Don't have your own products? Why not consider affiliate marketing, where you earn a commission by promoting products or services sold by other companies? When you make a sale you don't even have to deliver those products to the customer. The best bit? You get to choose items that you believe in yourself and can write about with positivity and honesty.
40. Virtual Assistant
Running a business nowadays involves wearing many hats. Some small-business owners would rather spend their time on productive tasks and hire someone else to take care of the rest. This can include online tasks such as maintaining a social media presence on Facebook, Instagram or Twitter, keeping on top of email, data entry, making sure bills are paid on time, writing letters, and many more day to day tasks.
If you're organized and competent, this could be the ideal home business idea for you.1. Freelance Writing
Always dreamed of becoming a writer? Even if you don't have a novel inside you, writing shorter pieces for a variety of clients could fit the bill perfectly. All online businesses need content — you could be the one to provide it.
A good starting point is your own website, where you include samples of the articles you have written. You can then direct potential clients there. If your writing style matches their requirements, you could be hired.
42. Ghost Writing
Nothing spooky here! If you're more interested in earning money from writing than having your name credited as the author, you can become a ghost writer. Many autobiographies of famous people are created in this manner. What, you thought they had time to write their own book?
Which Home Base Business Caught Your Eye?
Any one of the  ideas above could be the answer to life, the universe and everything small-business-related!
---
Remember, home base businesses and opportunities will need extensive research and development so don't go into it lightly. Marketing systems to get prospects to your kit cabin have to be thoroughly explored and costed to get your home business ideas floating.

You could also use a Granny Flat! Go to my Granny flat plan reviews here.
Go back to house floor plans or return to Kithomebasics home page