Concrete Slab
Plumbing Rough In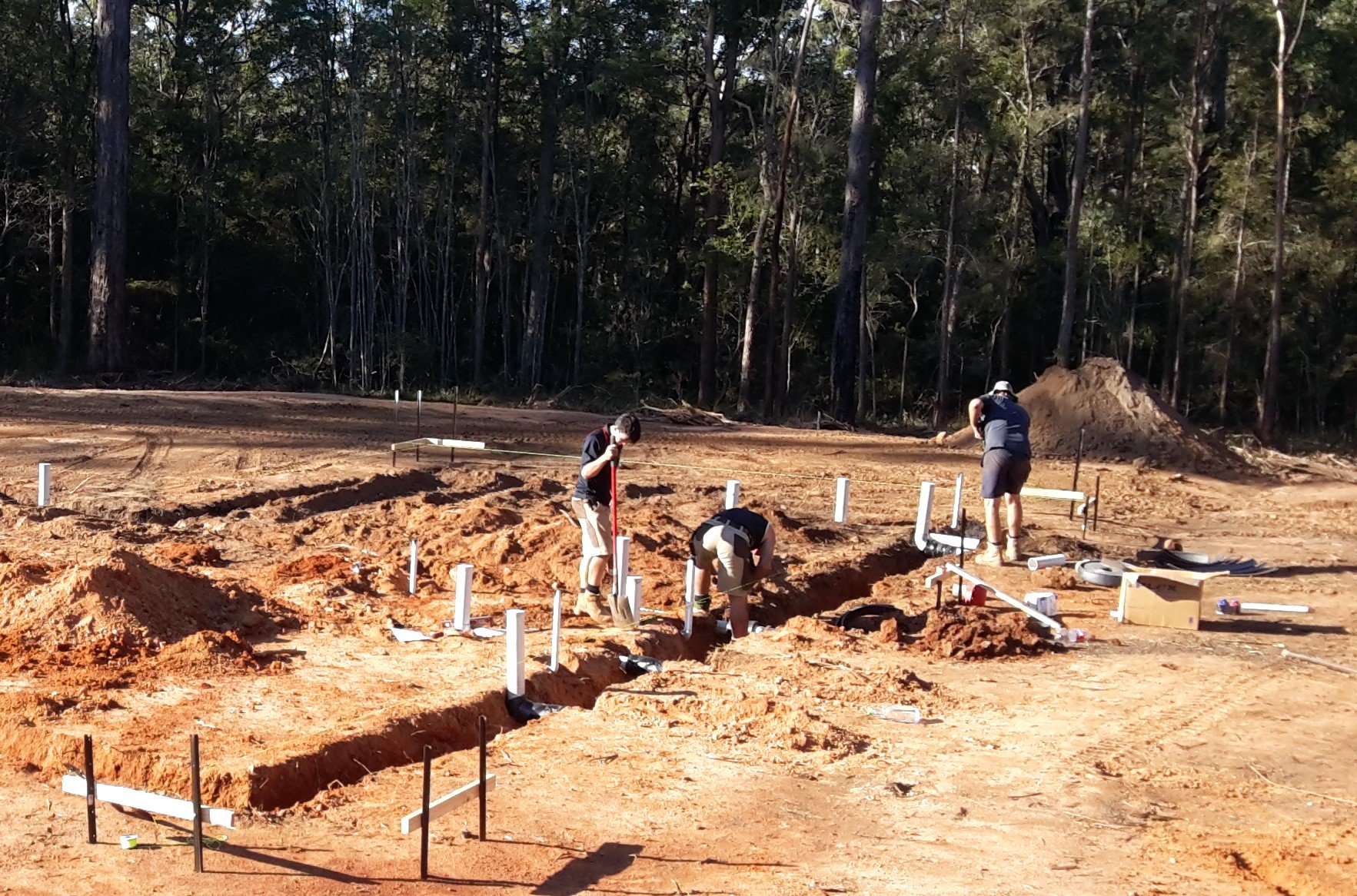 The plumbing rough in comes after the Setting Out phase has completed. Sometimes footings need to be laid first, but that all depends on your concrete footing detail. Plumbers refer to detailed house construction plans to plot exact drainage points from the house to the sewer pipe junction. This will include kitchen sink, toilet, bathroom shower drain, vanities, laundry and floor drains. 
Pipework consists of 50mm pvc pipefor vanity, kitchen sink, and laundry drains as well as toilet vents, and 90/100mm pvc pipe for shower and floor drains. Plumbing workers will dig holes and channels to lay the drainage pipework into, construct the pipework, then cover up the pipes with sand or crusher dust. If it is a raised slab, the digging is relatively easy and done by shovel. If not, a small excavator is required to dig the holes and channels.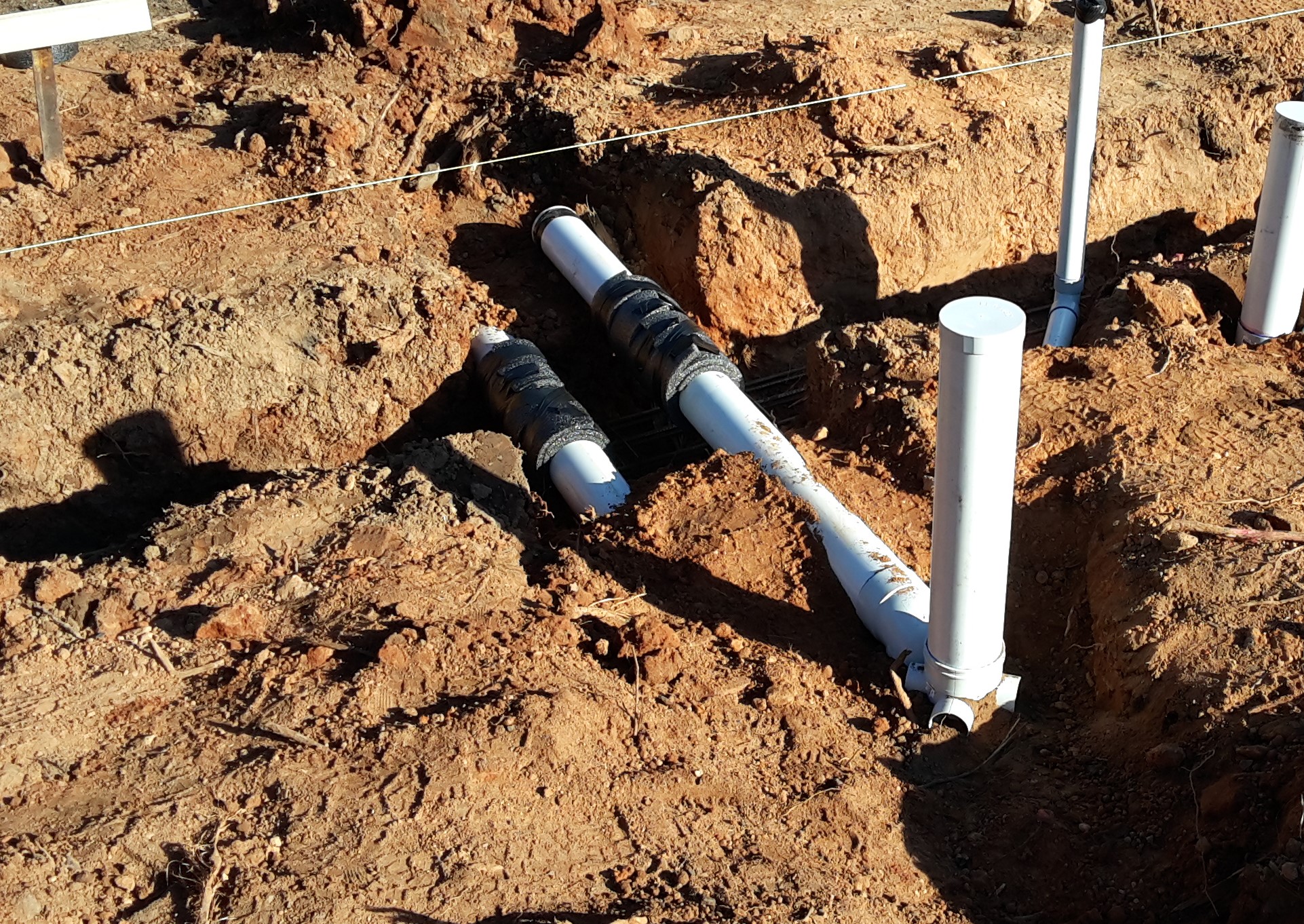 All drains in each room are equiped with a collection junction, if there is more that one draining unit: for instance the bathroom can have up to four units, vanity, shower, bath and floor drain. At each junction the plumber will attach a u-bend to place an air gap between the drain and the sewer pipe.
The toilet will also have a vent pipe preinstalled. At the point where the collection pipe passes over the footing excavation, lagging is applied to protect the pipe from the concrete pour and stop the concrete expanding over the pipe and crushing it. Once the plumbing rough in is complete, get your plans and closely inspect the inlet positions in all rooms.
Make sure they align with where you believe the vanity, shower drain and floor drains, and especially the kitchen drain. Once the footings are poured they are literally set in stone and alterations are well, catastrophic. 

Plumbing rough in finalising
The verticle drain pipes typically are extended about a metre above the predicted slab level and capped  to prevent water, dirt concrete ect from entering before commissioning after framing up.
The plumbing rough in pipes also need termite protection as they originate from the dirt beneath the slab, so termite pipe collars are slid on at the level of the steel reinforcing, to be later covered in the concrete pour. At this point the concrete footings are typicall poured to anchor the pipe outlets.
Connection to the sewer pipe is typically done after the concrete pour.  All plumbing rough in pipework must be viewed by the construction inspector before covering up. 
Most importantly, all plumbing work must be done or at least overseen by a licenced plumber and installed in line with state authority regulations. Here is the QLD Regs to peruse.
Return to Setting out Plans or to Kithomebasics home page.
---