Small kitchen design
for kit homes

Planning a small kitchen design for your kit home can be a satisfying experience with modern kitchen cabinet ideas, features and utilities as well as interesting kitchen storage ideas.
Thought needs to go into the corners of the kitchen where it is easy to place an awkward appliance like a dishwasher. End spaces can be wasted due to corners and non usable areas. Make sure there is enough counter space, don't plonk a big kitchen island in the middle, and keep the colours simple.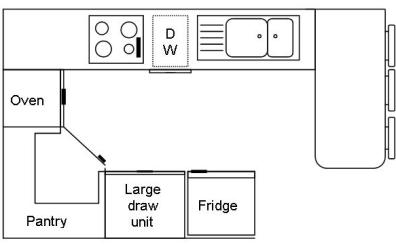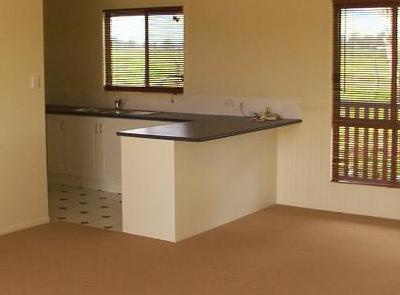 Spend a lot of time finding the new and interesting kitchen ideas like carousal and roll out storage cages, slide out waste bins, corner drawers, large drawers, stone benchtops, space-saving sinks (do you really need a double sink), slide out pantries, pull out benches, wall storage racks and integrated exhaust hoods.
Use hooks and hangers for large pans and pots, racks or short 'ladder' setups for work as well. Magnetic utensil strips along the wall reduce draw clutter and keep knives safe. Open shelving: kitchen cabinets without doors,can add space by not needing you move backwards to access them.
Appliances can be very important so look for less obtrusive designs for example draw dishwashers, walk in food pantries and raised hinge oven doors. Drainers that fit into second sinks are also great space savers. Also consider replacing all regular kitchen storage cabinets with drawer cabinets. Overhead cabinets are a must for small kitchen designs but keep them shallow and accessible.
Go to Kitchen Cabinets . Or go to Kit Home Basics home page